Summer of '16. I had secured a summer research fellowship and it took me to this corner of India called Bhavnagar. Bhavnagar is located in the western Indian state of Gujarat beside the Gulf of Khambhat. Initially it was much thrilling to know that I would be travelling to the 13th Indian state on my list but it subsided after talking to people on various forums as it was not among the touristy spots. Diu, Palitana, Gir, Somnath and a few other places were only easily accessible. Still clinging to my hope this is what I found there. This is not exhaustive bucket list but only a few which I could cover between my 10 weeks stay.
Gam Talav
Gam talav or simply 'talav' is the centre point of the Bhavnagar city. The market, railway station, bus stand and other amenities surround this water body.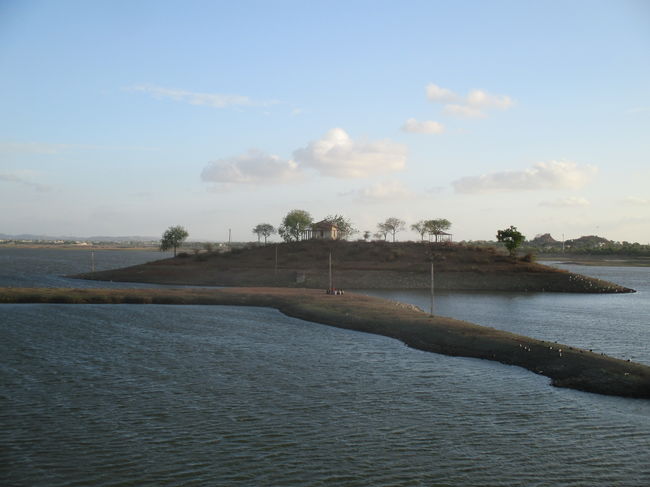 The lake
A huge water body on the outskirts of the city constructed in the late 1800s to provide water to the city. Even today it supports it's purpose apart from growing to a site of tourist spot with boating facility. A temple along the bund dedicated to Lord shiva can also be found here.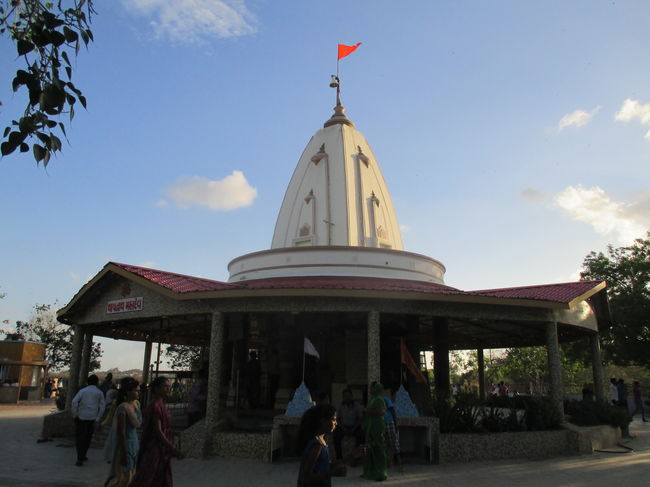 Shiv temple
Morning walk, evening stroll or to just spend some time within greenery, this is a perfect place within the premises of the city. In this nature park one may encounter a deer or peacock enjoying the day alongside you. A small lake in the park is host to several birds.
This is a small white marble temple dedicated to Lord Shiva. The temple is located atop a hillock and dates back to 1893. The temple courtyard offers a panoramic view of the Bhavnagar city that extend till the Gulf of Khambhat.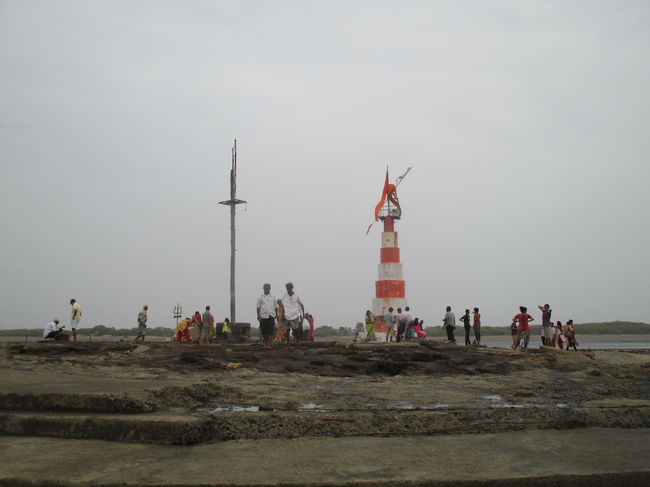 Nishkalankh Mahadev
A temple under the sea. Accessible only during low tide, the Nishkalankh Mahadev is said to be dated back to Mahabharata era when the Pandavas came here to seek redemption for killing their own blood. The temple does not consist of any building but rather four Shivlings on a raised platform around 1.5km away from the actual beach. During high tide only a light house and flags mounted on it are visible. Prayer are offered when the water level goes down.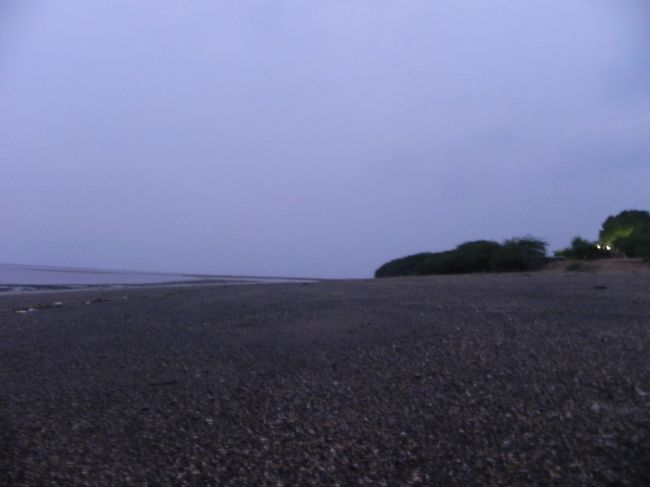 Kuda Beach [Image source: Gujtop]
Along the Nishkalankh Mahadev lies the Kuda beach. As Bhavnagar is located in the Gulf of Khambhat region no fresh water can be expected here. Still a beach is a beach.
Shopping destination
Gam talav area has the central local market. Himalaya mall located beside Victoria park is the destination if you are looking for brands. The mall also has a gaming zone and movies. Apart from these market is almost sprad throughout the city.
Food
Gujarati thali: An authenticate local food is must when you are in a new state.
Dabeli: This light snack available in Gujarat is the cousin to the famous vada pav of Mumbai. Instead of the delicious vada, dabeli stuffed with smashed potatoes with added nuts while the bread may be smeared with butter or sweet chutney. It's available almost everywhere and each stall adds their own twist to it.
Jain hot dog: A modified version of the US origin meat based original hot dog comes as fully vegetarian to keep up with the custom of Jains. Contains 0 meat or onion or garlic but stuffed with ample veggies and topped with generous portion of cheese. Tastes best with sweet tomato chutney or pudina chutney.
Pani puri: Pani puri is easily available across India but what's different here is the different paini flavors they offer. Precisely 7 for ₹10. You may have all or one. It's definitely your choice.



Read the store on
Tripoto
.